Cambium Networks cnPilot r195P Wi-Fi Router

For Residential and Small Business, 802.11ac Dual-Radio, 2x2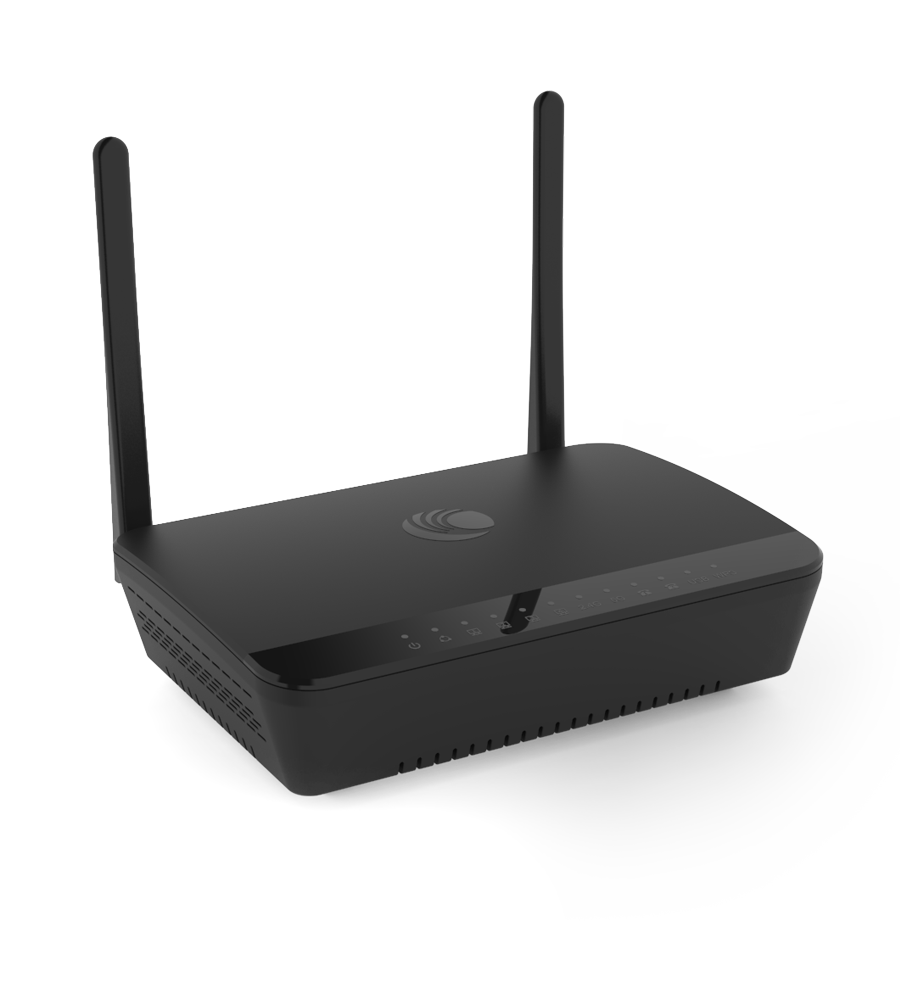 Cambium Networks Products
cnPilot Home and Small Business Wi-Fi
r195P US type A P/S, 802.11n/AC Dual Band 2x2 WLAN AP, ATA, Cambium power
#PL-R195PUSA-US
Our Price: $196.80
Click here to jump to more pricing!
Overview:
Extend Broadband Wireless For Residential WLAN
The r195 series provides robust Wi-Fi performance to match and exceed the expectations of the modern family anywhere on the globe. As social media, streaming media, work-from-home and school-from-home increase, the need for high-performance Wi-Fi is here today. Don't be trapped by old 802.11n technology.
Part of the Cambium Networks wireless Fabric
Service providers that leverage the power of cnMaestro to manage a broadband network will be able to integrate the r195

into the wireless fabric. Through cnMaestro web-first interface the r195 features zero-touch configuration, stateful alarms & dashboard KPIs, and device health & inventory reports.
Residential & Small Business Access Point
802.11AC, 2x2, high gain antennas
Hardware accelerated NAT Firewall
Managed by cnMaestro; Cloud, MSP, On-Premises
Specifications:
cnPilot r195 Series Wi-Fi Router

FCC Ch 1–11, 36–48, 149–165

ISED Ch 1–11, 36–48, 149–165

ETSI Ch 1–13, 32–48

ROW (Individual country limits may apply)

Ch 1–14, 36–48, 149–165

Max EIRP

2.4 GHz: 27 dBm

5 GHz: 20 dBm

Dimensions

r195W:

190 mm x 135 mm x 40 mm

(7.48 in x 5.31 in x 1.57 in)

r195P:

200 mm x 140 mm x 50 mm

(7.87 in x 5.51 in x 1.97 in)

Max PHY Rate

2.4 GHz: 300 Mbps

5 GHz: 867 Mbps

Five x IEEE 100/100/1000 Mbps Ethernet Auto Sensing

r195P: USB 2.0

Weight

900 g (1.98 lbs)

Ports

LEDs

Power, WLAN, Port status LEDs

Voice

r195W: no

r195P: yes, 2 ATA ports via RJ11

Ambient Operating Temperature

0ºC to 40ºC (32ºF to 104ºF)

Power

r195W: 12VDC, 1 A

r195P: 12VDC, 3A, power out on WAN port, 30VDC

2.1 mm x 5.5 mm CP, DC barrel connector Localized power supply included

Storage Temperature

-20ºC to 70ºC (-4ºF to 158ºF)

Humidity

95% RH non-condensing

Certifications

(Compliance)

FCC, IC, CE, EN 60601-1-2, EN 60950-1 WEEE & RoHS

Antenna

2.4 GHz: 5 dBi

5 GHz: 5 dBi Omni
Pricing Notes:
Pricing and product availability subject to change without notice.
Cambium Networks Products
cnPilot Home and Small Business Wi-Fi
r195P US type A P/S, 802.11n/AC Dual Band 2x2 WLAN AP, ATA, Cambium power
#PL-R195PUSA-US
Our Price: $196.80
cnPilot Extended Warranty
cnPilot R1XX Extended Warranty, 1 Additional Year
#EW-E1PLR1XX-WW
Our Price: $2.00
cnPilot R1XX Extended Warranty, 2 Additional Years
#EW-E2PLR1XX-WW
Our Price: $3.50
cnPilot R1XX Extended Warranty, 3 Additional Years
#EW-E3PLR1XX-WW
Our Price: $4.25
cnPilot R1XX Extended Warranty, 4 Additional Years
#EW-E4PLR1XX-WW
Our Price: $5.00
cnPilot R1XX Limited Lifetime Warranty
#EW-LLPLR1XX-WW
Our Price: $6.00